Batty Halloween Repeating Borders Fabric (per 1/4 metre)
Batty Halloween Repeating Borders Fabric (per 1/4 metre)
This fabric has a repeating border design in a Halloween theme.
Fabric is left uncut when you purchase more than one.The borders follow the length of the selvage edges, so where possible, we will follow the design to give you the longest length possible when buying in multiples.
For 1 metre (100cm x 111cm), order a qty of 4.For 1.5 metres, order 6.For 4 metres order a qty of 16, etc.
| | |
| --- | --- |
| Unit: | 1/4 Metre, 100% cotton |
| | |
| --- | --- |
| Unit Size: | 10in x 44in (25cm x 111cm) |
Recommend this product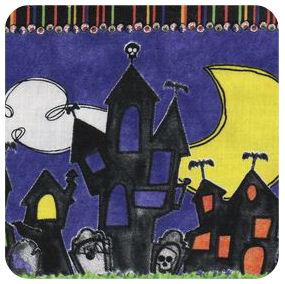 Batty Halloween Repeating Borders Fabric (per 1/4 metre)